the olympic games (part 1)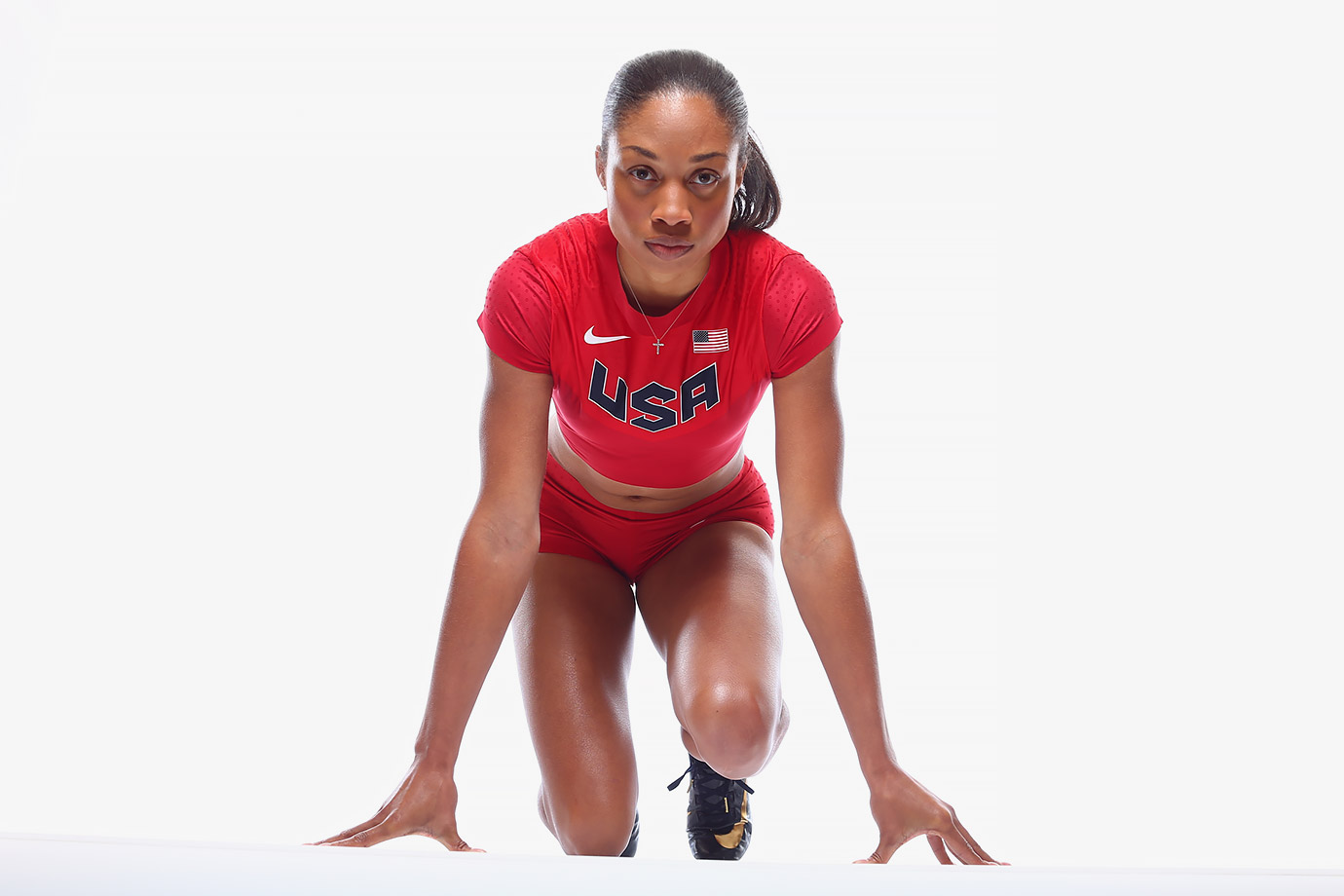 Everyone has dream jobs and dream professional visions. The question becomes: are you willing to prepare, fight and compete like an Olympian to win your personal golds?

For 11 years, I ran track and loved it. I've always admired track Olympians like Allyson Felix. All of the years that I've watched her, she has been a formidable woman. This is not because she always performs perfectly; she is a force to be reckoned with because in addition to her innate talent, she possesses unparalleled resilience and passion.

It was not until her 3rd Olympic Games in 2012 that she finally crowned herself an individual Olympic champion, despite her world-leading times for many years prior. I was so happy when she finally got her well-deserved Olympic gold that it felt like I had won my own. Luckily, though, we each get the opportunity to win our own Olympic gold medals of our dreams. And I hope that this story of my Olympic journey inspires each of you readers to take on the faith-testing journey of going for gold in your own life.

My obstacles on my Olympic path felt death-defying. The series of events that even sprung me onto the journey were insane.

June, 2017

For the past several months, I had been kind of interning with a black-owned startup, of which I owned a part, doing Accounting for small businesses and non-profits. The work was remote, through a laptop. I had just graduated from undergrad and planned to work with this startup after graduation from my 1-year Masters of Accounting program at University of Michigan in 2018. I say I "kind of" interned there because it came to my attention that the primary reason I had been hired was for my boss to get closer to my sister, who worked for the company he was the Board Chairman of, so I was given hardly any hours over the course of my months "employed". As if things weren't shady enough, it turned out that my boss was sexually harassing my sister in that company. Through a series of increasingly unethical occurrences as my sister threatened legal action against him, I was not only vehemently furious with this man and his business partners, but I was also forced to resign.

I knew that I needed to find my dream opportunity, but how? A couple months ago, I had booked back-to-back flights to NYC, ATL, LA and San Francisco to not just vacation, but to scout out potential post-grad opportunities. The startup had been my post-grad plan, but my intuition had told me to prepare a backup. Because I no longer had the expected spring/summer income from my remote internship, though, I was now far too broke to take those trips. I planned to stay with friends and family in all cities, but I still had basically no money.
Even worse, I realized I had miscalculated and only planned for 11 of my 12 rent payments, so I had no way to pay the $800 August rent for my apartment in which I had previously lived with my ex-boyfriend. Things felt hopeless. Even though I was broker than broke, I hated the idea of wasting those flights. I had never folded under pressure before, so I did not want now to become the first time.

I tried everything. I signed up for sites with remote work opportunities. I contacted all family members in existence. I embarrassingly emailed several of the high-up University of Michigan people that I could— even the President of the university. I looked for every opportunity possible to cut costs from my trip budget. I secretly reached out to adults that my parents know. I even took my European friend, whom I met on my trip to Amsterdam, up on his offer to give me some money. Unfortunately, I didn't accept the cash when he came to visit me in Michigan, and foreign exchanges became too complicated. I did, though, accept other gifts that he bought. Regardless, this is only a fraction of the things I tried, and pretty much nothing worked.

During this process, I had started reading 'The Instant Millionaire', a tale of wisdom and wealth recommended to me by my friend, Alexis. Although my situation was bleak, the book spoke to my soul. A main message of the book was that the only limitations that exist are the ones that we create with our minds. With my back against the wall and my 22nd birthday approaching in two days, I decided to put the book's principles to the test and allow my mind to trust God to make my goals happen miraculously. I realized that it would be anticlimactic to look back on my 22nd birthday and think "Oh yeah, that's the time when I let my fears cripple me and made the financially-responsible decision of staying home." I wanted to make a bold decision that would make for a great story.


I had been debating forgoing New York and only flying to my other 3 booked destinations to save money, but something in me refused to give up. The whole reason that New York was on the itinerary was because I knew that the opportunities to break into the creative professional world in NYC excited my soul. I had no idea what opportunities would present themselves if I went, but everything in me wanted to find out.
One day before my scheduled flight, God told me, "Philip, there is something for you in New York, so you must go," and I believed it. I had no idea what the blessing from this 7-day trip would be, and that uncertainty/risk was the fun of it all. With less than $100 in my bank account, I opened up a credit card so that I could spend some money that I didn't have, and BOOM. The next day, I was on an uncomfortable Spirit flight to New York City, desperate for God to come through on his promise. Desperate for some direction after losing my illusion of post-grad job security.

The games were on, and I did not plan to leave with anything but the gold. New York->ATL->LA->San Francisco, get ready for the brokest boy ever to touch down.
To be continued...